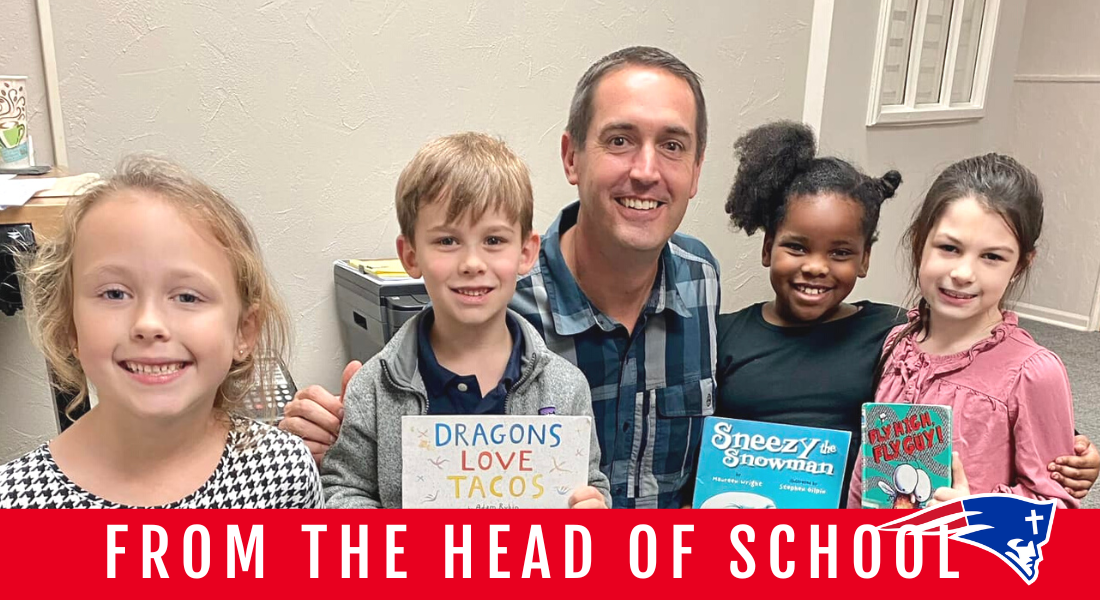 Dear Parents and Students,

Welcome to American Christian Academy!

American Christian Academy exists as a partnership with parents to instill Christian character and academic excellence for all students. Our mission is twofold. First, we want to partner with parents. This is a team effort, and we are excited to stand with you as parents for your child's growth and success. Secondly, there has never been a more crucial season in our society and country than right now, which desperately needs leaders who have Christian character and leaders who are well-educated and equipped to work through the challenges before us. ACA is producing the next generation of Christian leaders. I am convinced that God wants to use our students to help make a difference in our world and for his kingdom.

From Kindergarten to 12th grade, students spend approximately 15,000 hours in school. That amount of time and opportunity for influence in a child's life makes choosing a school one of the most important decisions parents can make. ACA's faculty, staff, and administration are deeply committed to God, to his word, and to our students. Beyond the excellence in education that takes place in the classroom, our faculty, staff, and administration are the living curriculum which impacts the spiritual life and biblical worldview development of our students. We want our students to recognize that the Bible is the standard of truth and that it is their guide in life for the decisions they will make. Biblical truths are infused into everything that happens at ACA from class time, chapels, fine arts, athletics, trips, and student activities. The entire education process is a discovery of all that God has created and preparation for the calling he has on each child's life.

Our achievement tests scores are consistently one to three years above the national average. We offer a wide range of Dual Credit and AP classes. Our robotics teams, math teams, and spelling bee winners do very well in competitions against much larger schools. Graduates of ACA have been accepted at Georgia Institute of Technology, Alabama, Auburn, Mississippi State, West Point Military Academy, US Naval Academy, US Air Force Academy, Harvard, UAB Medical School, UAB Dental School, University of South Alabama, Harding College, University of North Alabama, and many other fine colleges. Over 96% of our graduates go on to college. Our graduates share that they are well prepared for the academic rigor of college and university, and it is not surprising that so many of our graduates choose to send their own children to ACA.
ACA is a family! If you are looking for a Christian school community to belong to, we invite you to consider joining our family! You can apply for admission to ACA by clicking on the "Apply Now" button on our home page and completing the admissions packet. Many of our grade levels are full, so you will want to apply quickly.

God has amazing things in store for ACA. I am thrilled to lead HIS school and to be a part of HIS story and adventure at ACA!

Sincerely,

Ben Warner, PhD
Head of School