Renaissance - Accelerated Reader Home Connect
If you are interested in keeping up with your child's AR progress, you can do that through Home Connect. Accelerated Reader Home Connect may be used to view the books you have tested on in the past and in elementary school, the website will allow you to keep up with how many AR points your child has learned.
Click on the link found below. Or you may copy and paste the following URL into the address bar to visit the Home Connect website:
https://global-zone50.renaissance-go.com/studentprogress/homeconnect?%20t=75502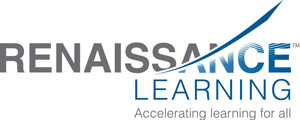 Once on the Home Connect website, follow these instructions:
Choose 'I'm a Student'

Very important step many people skip: The first time to visit this site on a device, or following the company's major updates, you will be required to type in a Renaissance ID:
Renaissance ID — ACA-04WV
Next, you will fill out the student's credentials in the blank boxes.

Username: The first part of the student's school email, before the @ will be the username.
Here are two examples of how your new username will be for AR. This is the way most students' email accounts are set up at ACA.
School email address: daphne.sprayberry@student.acacademy.com
AR username: daphne.sprayberry
School email address: dsprayberry1@student.acacademy.com
AR username: dsprayberry1

*Note: No matter how the username is set up, all letters will be lowercase letters and no spaces.
These are only two examples. Some students may have been set up differently. Please use the first part of the school email address. Whichever way it is set up before the @, this will be the AR username.
Passwords: Almost always, with a few exceptions, this will be the students' first and last initials. If the students goes by a different name, the password may use that initial. Try both and if you are still having trouble, please send Mrs. Sprayberry an email, and she will give you the correct password.
Parent Email Notifications for AR Tests
If you would like to receive the email updates that notify you when your child has taken an AR test and the test grade, please follow the instructions below. If you do not receive these updates, I encourage you to definitely sign up for these.
After logging in to Home Connect,

Click the envelope in the orange circle at the top right of your page – Get Email Updates

Follow the instructions from here & be sure to verify your email address by answering the verification email in your inbox within 24 hours.
Please email me if you have any questions or trouble with Home Connect
dsprayberry@acacademy.com