In The News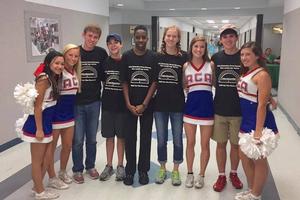 Visit us on our Facebook Page!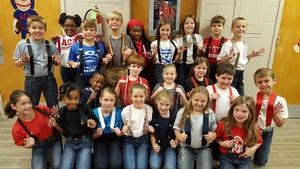 Visit us on our Elementary Facebook Page!
It is ENROLLMENT TIME for 2018-2019 To submit an application for NEW students, please follow these instructions.
Log on to our website, www.acacademy.com
On home page click on "Admissions"
Under Admissions click on last link, Online Applications/Inquiry for New Students
Once this page opens up click on New Student Application
For each student there is a place to email the Teacher Recommendation Form to their teacher. For K4-5th grades there is only the need for the main teacher. For grades 6th-12th we ask for their English and Math teacher to complete the form. Once the teacher completes the form it will return directly to me.
For students who are currently attending a daycare or private school we also ask you to download the Financial Release Form and submit it to the financial director to complete and either fax /mail to me. The fax number is 205-553-5942, and our address is 2300 Veterans Memorial Parkway, Tuscaloosa, Al 35404.
Complete the information for your child. Once you have completed the application you will be asked to pay a $20 application fee with a credit card.
Along with the application we ask for a copy of this year's grades, their most recent standardized test scores, a discipline report for grades 6-12. If there is no discipline on file for your child then a letter is needed from the school stating this.
For students entering 2nd -12th grades there is an entrance exam in Reading and Math. Please indicate on your application which date your child will take the test or call me. All test dates are on a Saturday morning. April 8, May 20, June 24, July 22
If you have further questions please feel free to call me at 205-553-5963, ext. 12
Thank you.
Nancy Hastings
Director of Admissions K4-12th
205-553-5963, ext. 12
nhastings@acacademy.com