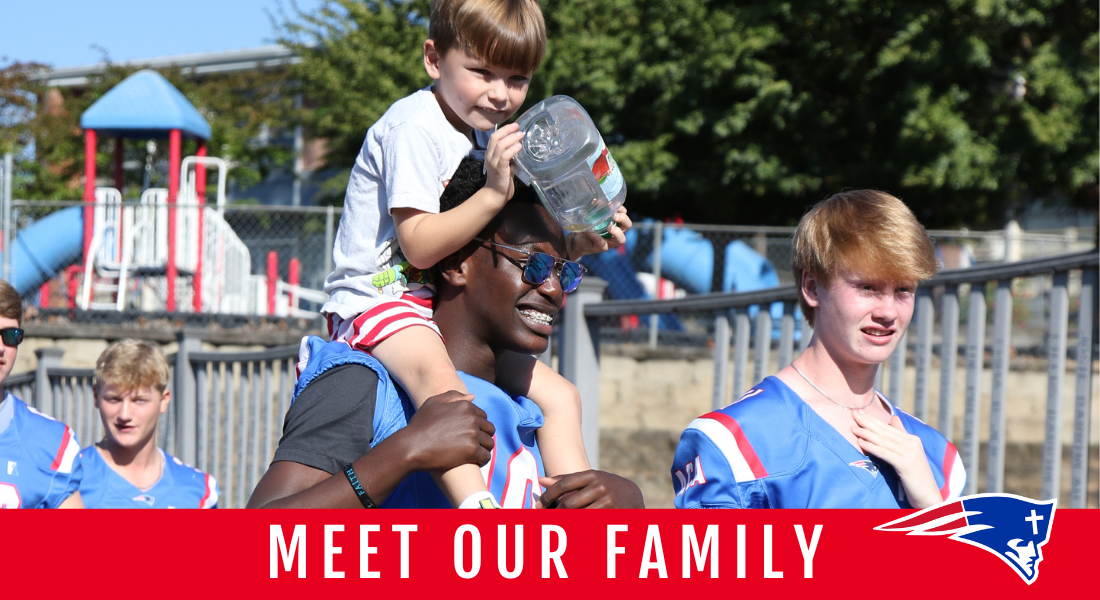 Meet Our: Leadership Faculty Staff Board Members
At ACA, we are like a family. Our faculty and staff know their students by name. They learn their personality, needs, and long-term goals. Our teachers get to know student's families. Many teachers know older brothers and sisters because they have taught many of them through the years.

Our high-school students know the children in elementary school. They high-five them in the hall and read with them during the week. They protect them and care for them like little brothers or sisters —because many of them are.

Our faculty, staff, and students care about each other. Together we celebrate our accomplishments and rally around those going through difficult times. There have been instances where faculty, staff, students, and fans have cheered for the Patriots on the football field, and then gathered at the hospital to pray for an injured player. It is this caring, nurturing environment that makes us a family, and one of the many things that binds us together as a group.

Some of our students have attended American Christian since they were toddlers, and some have been with us a short time. Each student has brought something different to our environment. Their combined experiences and memories make up the heartbeat —the pulse— of our school. It is a pulse that has been passed on from class to class since 1979.